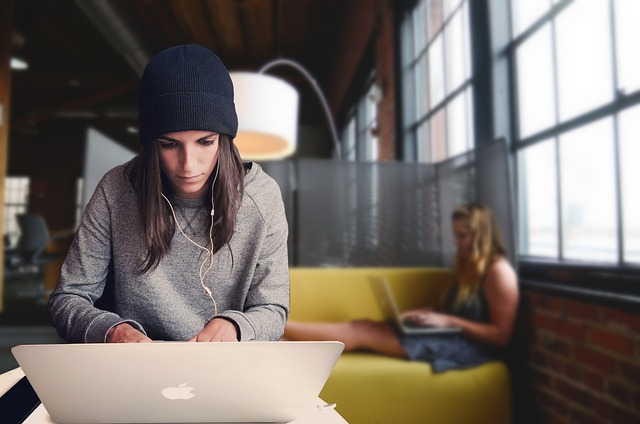 Start Reseller SMM Panel Business with CheapPanel
Social media platforms are now virtually prompt places where millions of users gather daily. Websites, Facebook, Instagram, YouTube, and TikTok, are the best mediums for marketing anything from anywhere.
You will need just a device with an internet connection. Earning money has become so convenient that you can generate income with mere clicks of the mouse or touches of your mobile screen.
In the digital marketing world, an SMM panel is a social media tool that sells social media marketing services from a personal profile page to a big business website. It helps grow the social media presence of your brand and customer engagement. You can start smm panel business within an hour simply following our guidelines.
Selling Social Media Marketing Services
social media marketing services include buying likes and followers on Facebook; leaving comments on Twitter; writing TikTok reviews; getting more post-shares on Instagram; getting more views and watch time on a YouTube channel; streaming live videos; running social media campaigns; rating different apps; and much more.
An SMM panel allows people to buy social media services and resell them to their customers. To increase social media presence, thousands of customers are likely to buy smm panel services from a reseller. At the current moment of technology, selling likes, views, and subscriptions on the internet is a fantastic idea for a profitable business.
So, a reseller SMM panel can be an easy way to get started earning money online through social media marketing. It allows people to become financially stable and works with freelance services to help people and entrepreneurs get more projects, increasing the ratings of their businesses.
What is a Main SMM Panel?
To understand a reseller SMM business or panel, you need to understand what a Regular or main panel is, also called a Mother SMM panel. A regular SMM panel is highly functional with an extensive selection of features, such as unlimited providers, admin API, average time, affiliates, multi-currency module, free balance, and start count parsing. Though in reality, so few numbers of Main or Regular panels exist per the definition of the Regular panel itself.
Every SMM panel is a reseller panel in common sense. But there are very few numbers of panels that have their server. They are primarily giant companies and sell server capacity depending on how many services a panel wants to buy. This real Regular or Mother company does not sell services to general customers. The more services a panel has, the greater it is.
CheapPanel has twelve hundred services with a range of features, you can receive full-fledged facilities and support to grow your business and take it to the next level. The panel is designed to make it easy to set up a reseller panel and manage your customers, allowing you to focus on providing the best service possible.
What is an SMM Reseller Panel Business?
We can simply define a reseller SMM business in one line: the reseller SMM panel resells the services of a large SMM panel to its own clients and customers. A reseller SMM panel is a fully functional service panel or website that allows you to resell social media marketing services provided by another main SMM panel via an API application.
An interesting fact is that the reseller panel does not need to create its services to sell, and it can have more than one API from other SMM panels. It requires an SMM API key at a low price to use the SMM services to buy and sell from a regular or mother panel to its customer. In this regard, CheapPanel SMM Panel comes forth eventually as the best API service provider at an affordable cost.
This SMM reseller panel business is not for the inexperienced or inexperienced, such as Child Panel owners. Simultaneously, resellers must not be so expert in digital marketing as well. What truly happens when CheapPanel sells APIs to any reseller panel is that CP provides all the necessary technical and complex service management support. As a result, the reseller receives a full backup from CheapPanel, the main panel.
Child SMM panels usually have limited features and functionality controlled by the main panel. But the reseller panel contains various tools and features that allow you to grow your business's reach, manage customer relationships, and increase profits by acting like a third party, an intermediary.
Benefits of Starting an SMM Reseller Business
From a financial perspective, as a startup business, you don't have to make high investments with zero risk. This is the first benefit of becoming a reseller. There are many benefits to becoming an SMM reseller. We are going to discuss some of them below:
One of the main benefits is the ability to work from home. As an SMM Reseller, you can work on your own time and schedule, creating a flexible work-life balance.
You will be able to learn more about the digital marketing industry and expand your skills. You will also be able to build relationships with clients and potentially work for larger companies.
Another significant benefit is the potential to make a lot of money and be profitable. You can set your rates and charge per service or package, allowing you to make a decent income. You will also be able to work with multiple clients and increase your earnings.
Finally, becoming an SMM reseller can open up many opportunities for you. Companies frequently hire SMM reseller panels to increase their online presence on popular social media platforms and reach a larger audience in social media

siness with CheapPanel

channels.
How to Start Your Social Media Marketing Panel Business
"By Failing to prepare, you are preparing to fail." – Benjamin Franklin. A well-planned business is half done itself. Yes, of course, the reseller must have in-depth knowledge of how social media marketing works. and for a narrative insight into SMM Panel, you should read our blog posts on CheapPanel.com.
01. Starting an Social Media Marketing Panel reseller business is more accessible and manageable. The most crucial step in developing a business plan, however, is to locate a low-cost and reputable Mother SMM panel.
02. A complete beginner should not start with a reseller's SMM panel. The safest way to start a reseller SMM panel business is to have primary experience. For that, one can start a business by purchasing a Child Panel Script from CheaPanel SMM Panel for only $20 per month. We have described on our CheapPanel.com website in detail in the blog post "How to Earn Money with a Child SMM Panel"
03. To become a reseller, you must spend time on marketing to collect a considerable number of customers at the preliminary stage. Without accumulating a customer cluster, you would not sell the services. Before developing an SMM website or panel. you can open different social media accounts or business pages like Facebook, Instagram, Telegram Channel, YouTube, Skype, etc.
And start marketing the SMM services of the Main SMM panel you choose as a reseller. You can buy Likes, followers, subscribers, and YouTube views at the first stage to optimize and promote your page, channel, and website in google as a reseller.
04. It would be best to decide what services you will offer, how much you will charge, and how you will market your social networking services. It would be beneficial if you also determined what software and tools you will require.
05. Once you have a business plan, you need to create a website. This website should feature your services and prices and include a way for potential clients to contact you. You can also create a blog to help promote your services and build your brand.
06. The next step is to find an SMM panel that allows you to offer social media services to your clients at a lower rate. It provides access to various social media networks and tools and allows you to manage your clients' accounts and campaigns.
How to find the best SMM panel for Reseller Panel?
When choosing an SMM Reseller Panel, it is vital to ensure that it is the right fit for your business. You want to make sure that it has all the features and tools you need to provide the services you are offering.
01. Online research and visiting different forums like Quora, Reddit, Wikipedia, etc. are the sources where you will search out the best SMM panel to buy APIs from.
02. You also want to make sure that it is reliable and secure. You don't want to lose your clients' data or have your reseller panel shut down due to security issues. It is also essential to ensure that it is user-friendly and easy to navigate.
03. Finally, you want to ensure that the social media marketing panel Reseller Panel is affordable. You want to spend only a little on a reseller panel, which will cut your profits. You also want to spend only a little, as this could mean that the panel could be more reliable and secure.
Understanding Social Media Reseller Panel Once you have found an API Provider Panel, you need to understand how it works. The Social Media Reseller Panel is the interface between your reseller panel and the various social media networks. It allows you to manage your clients' accounts, publish content, and monitor campaigns.
Finding a Cheap SMM Reseller Panel
The best place to find out a cheap SMM panel is the search engine. Just write a cheap SMM panel. You will find CheapPanel.com at the number one position. Even then if you are not sure, you can compare the price range among other SMM panels online. But be careful that you should not compromise with quality service in the trap of the cheapest SMM panel price.
Who is Cheapest SMM Panel?
Several websites like CheapPanel cheapest smm panel offer SMM Reseller Panels at discounted prices. You can also search for coupons or discounts to save even more money.
CheapPanel does not offer free trials or free versions like some other panels. It provides test service at only 1$ of its SMM Reseller Panels. The free fund is a great way to test a panel before purchasing API.
Finding a Mother SMM Panel or API Provider SMM Panel
Once you have found a cheap SMM Reseller Panel that meets your needs, next you have to look for a cheap API SMM Panel. An API SMM Provider Panel is an API management platform that allows you to connect your reseller panel to the Main SMM panel. It will enable you to offer content publishing, account management, and advertising services.
When looking for an API Provider Panel also called mother smm panel, check that it is reliable and secure. You don't want to lose your clients' data or have your reseller panel shut down due to security issues. It is also essential to ensure that it is user-friendly and easy to navigate.
Setting Up SMM Panel API
After setting up your SMM Reseller Panel, you need to set up your SMM Panel API. An API is a set of programming instructions that allows you to access and control features of your reseller panel.
When setting up your SMM Panel API, it is crucial to ensure it is secure. You don't want to lose your clients' data or have your reseller panel shut down due to security issues. Make sure that it is user-friendly and easy to navigate. CheapPanel mother smm panel always gives technical support to set up API to be integrated with the domain of Reseller SMM Panels.
Using API SMM
When you have set up your SMM Panel API, you can use it to provide your clients with services. You can use the API to manage accounts, publish content, and track analytics. You can also use the API to create, monitor, and optimize campaigns.
Using the API can save you time and money. You can automate content publishing and account management tasks, allowing you to focus on other aspects of your business. You can also use the API to create custom reports and track analytics, helping you to make data-driven decisions.
Setting Up Your SMM Reseller Panel
Once you have chosen a reliable and secure SMM Reseller Panel, you can start setting up your SMM Panel Reseller. It involves the user-friendly design of your website, especially the dashboard, setting up payment plans, creating accounts on various social media networks, and creating campaigns.
Buy SMM Panel Script
Setting up an SMM Panel Reseller can be a time-consuming process. You can buy smm panel script but we offer a easy solution for monthly payments and do all complex setup done by our own. However, it is crucial to ensure you customize the site correctly. You want to ensure that your clients' accounts are secure, that their campaigns are running smoothly, and that you are delivering quality services.
Tips for Successful SMM Panel Reseller API
There are a few tips you can use to make sure that your Reseller SMM Panel is successful.
First, make sure that your Customer Support Facility is fast and smooth.
Second, You want to ensure that your payment methods are secure, that their services are running smoothly, and that you are delivering high-quality services.
Third, make sure that you are offering competitive prices. You want to charge your clients appropriately, as this could lead to them taking their business elsewhere.
Finally, make sure that your panel is SEO optimized and ranking on the first page of the search engines.
Conclusion
If you're looking to start your SMM Reseller business today, CheapPanel will provide you with all the information with the instant messaging needed to get started. With CheapPanel, the right SMM Reseller Panel, and the right resellers for the user base, you can start making money and building your business.
Researching and finding the best SMM Reseller Panel for your business is essential. You also need to find an API Provider Panel, SMM Panel service provider and understand how it works. Once you have chosen and set up your SMM Reseller Panel, you can follow the tips in this guide to ensure your SMM Panel Reseller is successful.
If you are planing to move forword please also read our blog on "Building a Successful Career with YouTube SMM Panel"