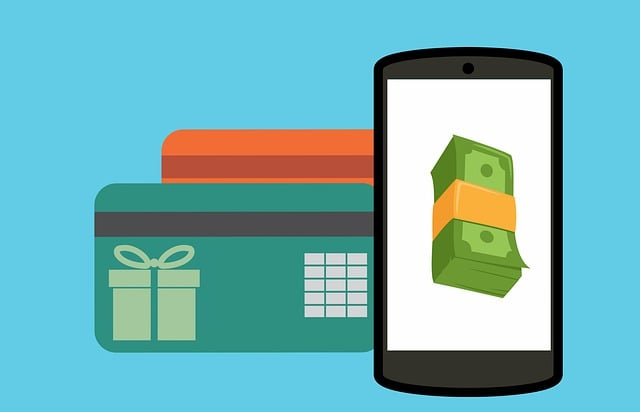 Best Payment Gateways for SMM Panels
Payment gateways service is actually an electronic payment system, mostly used in buying and selling products and services online. Debit card, Credit card, Visa or a third-party service such as PayPal, Perfect money, Paytm, stripe, and web-money are some of the most popular online payment methods. Each has its own set of pros and cons, so it's important to know how these methods works and thus, choose the right one for your needs.
More and more people are using this payment network through card, mobile phones or the internet. They make fair transaction in the e-commerce platform and service-related websites like SMM panels. When the customers place an order, payment gateways verify their card's details, if they have enough money to pay the bill. This has made easier for us to make cashless transaction online offering certain degree of security. It is convenient, time savings, less expensive to transfer and receive fund.
Why do SMM Panel Need Easy and Fast Payment Gateways?
Smm Service Panel business is completely an online based business. Thousands of customers and clients visit daily to place orders of buying SMM service here. They have to add fund in order to place an order, get refund when cancel it, connect API to resell the services to other customers in their own panel.
So, we can see, a SMM panel service provider ought to get through a lot of functionalities and processing to meet the continuous demands from its customers. Of course, an up to date and secure digital payment system is needed for this frequent mode transaction.
Not only that, these customers are from many different place and countries around the world. All the payment methods may not be applicable and available in every country as well. Keeping with these all conditions, a good smm panel should have multiple option for payment gateways to serve their customers.
Your favorable Payment Gateway in Cheap Panel for best SMM Support
CheapPanel offers a variety of 11 convenient payment methods, including PayPal, Credit cards, stripe, Wise, Payoneer, Perfect money, Bitcoin and so on. As a result, CP can able to support customers from any region in the earth, no matter what payment system available there.
In addition, CheapPanel is a regular mother panel, operates its services under the surveillance of direct servers which increases the feasibility of fast transaction. You can receive your payments processed quickly and easily, without having to worry about security or any hidden charge.
Every payment method has its own pros and cons. To purchase service in a Smm Panel you need to know about online payment gateway briefly. In this article, we will take a quick rundown of some of the most popular online payment methods below.
01. Pay using Credit cards:
A credit card is one of the most common online payment methods of transaction. It is issued by a bank or financial services company that allows users to borrow funds or cash in advance.
Credit cards accepted by most businesses both online and offline and can be used for buying goods and services. 21 percent of global ecommerce sales are currently made by credit card. Credit cards charge interest on the money spent by the cardholders and they have to pay an annual fee by the card issuer to extend the credit card to you.
To pay through credit cards in a Smm Panel, you need to link your card to the payment network processors like Wise, Stripe, etc.
02.Easy Debit card payments:
Debit cards is also a popular online payment gateway. It facilitates online shopping, and bill payment in e-commerce sites. Debit cards are issued by financial institutions or banks when you open an account with them. Also known as "bank cards," these can be used to withdraw cash by punching through an Automated teller Machine (ATM).
Debit cards are almost identical to credit cards, processed through Wise, Stripe for online transaction. But unlike credit cards, when a debit card is used, money is actually taken out of the user's bank account. If the user spends more than what is available in their account, the debit card will be declined. Compared to credit cards, debit cards typically have lower annual fees.
Debit cards must be activated before an online transaction. To activate, log into the website of the bank that issued your card and create an ATM PIN (personal identification number) for your debit card. By doing so, you can easily activate your debit card for online use.
03. Cheap Panel Accept Visa and mastercard:
Visa is itself a credit or debit card processing network company. It provides all types of cards, including prepaid cards and gift cards. It is one of the most recognized payment brands in the world, and its products are accepted in more than 200 countries across the globe.
Visa cards are convenient and secure, providing cardholders with the ability to make payments in physical stores, online, and through mobile devices.
Banks and other financial institutions partner with Visa to offer their customers credit, debit, and prepaid cards that are linked to accounts. They have to pay bank transaction fees and Visa network fees as per service agreement.
Mastercard, American Express, and Discover are similar providers of single transaction processing networks, like Visa.
04. Smm Panel with Stripe:
Stripe is a company that provides online payment processing for businesses. It includes many payment methods, including cards, bank transfers, wallets with a single integration, and common checkout experiences.
Stripe supports global and local card networks for consumers to pay online or in person, including Visa, American Express, China UnionPay (CUP), Discover & Diners, Japan Credit Bureau (JCB), and Mastercard. Stripe makes it simple to discover any type of business anywhere in the world by processing payments in over 135 currencies.
E-commerce platforms, marketplaces, and SMM panels can use Stripe Connect to receive money and pay it out to third parties. To make a payment online, customers enter their card information in their Stripe account. Its Payments API makes it easy to support multiple payment methods through a single integration.
05. Smm panel for indian accept Paytm:
Paytm All-In-One Payment Gateway is widely regarded as the best payment gateway in India for assisting merchants in accepting payments from foreign customers. It does not need a separate API integration and supports transactions from more than 200 countries using all popular international cards. Paytm Wallet is issued by Paytm Payment Bank.
Paytm Payments Bank is India's only mobile-first bank with zero digital transaction charge.
06. Smm panel that accept PayPal:
PayPal is a safe online payment system, its end-to-end encryption and two-factor authentication secure transactions. PayPal is available in more than 200 countries and support 25 currencies.
PayPal is free to set up and easy to link to a bank account, debit card or credit card in order to send money to others. Signing up a PayPal account is so simple like your bank, credit, and/or debit card. Log into PayPal with just an email and password and make purchase using it securely.
For SMM panels transaction PayPal is one of the most effective payment gateways commonly demanded by the customers. PayPal is an important criterion of a good smm panel. Though it is a little bit expensive, PayPal has achieved great confidence and reliability of more than 400 million active users worldwide.
07. Users favorite Perfectmoney:
Perfect Money is an international e-payment system and anyone can use it from around the world. Up to six wallets can be created in one account to buy goods online, perform internal money transfers, accept payments on your websites, buy Bitcoins, gold, US dollars, and Euro.
You need to have a fully verified Exness account in order to use this payment method. In this platform the minimum deposit amount is 50 USD and withdrawal amount is 2 USD.
It has advantages over several other financial services is that it does not place any restriction on any country, unlike gateway like PayPal.
CheapPanel Smm panel has an option to test our service for the new customers. By depositing only 1$ fund through the Perfect Money payment gateway, anyone can check our service quality.
08. Wise money for international bank payments:
Wise (formerly TransferWise), a UK-based financial technology company. Wise is actually not a payment gateway; it is an Electronic Money Transfer platform and a non-bank payment provider. Even though, Wise lets you send, spend, and receive international payments with the real exchange rate.
When you open a free Wise Business account, you'll get your own local bank details for 10 different currencies and can get your live API keys.
Wise money transfer with over 15 million customers, operating in more than 70 countries able to fund in various ways, such as with a bank account or credit card by, but recipients need to have a bank account.
However, you can use Wise Account Details to receive payments through payment gateway providers, such as Stripe and Amazon Pay , accepts Bank account (ACH, SWIFT or wire transfer), debit card, credit card, Visa, Mastercard, Apple Pay or Google Pay. Wise never accept cash, cheques, or any cryptocurrency. Wise charge as little as possible without any hidden fees and bad exchange rate.
Wise app is a convenient to add money by choosing the currency and you can add how much you'd like to add to your account. Then, select to pay using different payment methods like bank transfer or card.
Wise costs you far cheaper rate or low fess to get paid, and you're guaranteed a secure, reliable and fast service.
09. Apple Pay, Google Pay, Samsung Pay Digital Wallets:
Digital wallet is also known as an electronic wallet, e-wallet or mobile wallet. The most widely used digital wallets are Apple Pay, Google Pay, Samsung Pay, PayPal, Venmo, Zelle, and Cash App. People can securely store payment information and other data online or on a mobile device through this particular technology.
Wallets are generally connected with credit and debit cards, gift cards, and cryptocurrency to complete transactions. Customers can use it without carrying physical cash while using their smartphones or smartwatches. Wallets typically require customer verification in order to complete a transaction e.g., biometrics, SMS, passcode.
10. Webmoney to add fund automatically:
WebMoney is an online payment system that allows you to create virtual or digital wallets in different currencies. It is one of the largest electronic payments processors founded in 1998 in Russia.
By using this electronic wallet, you will be able to send, store and receive money, pay for goods and services online quickly and without unnecessary complications.
Customers can fund their WebMoney e-wallet via bank card, bank account, e-money or cash at kiosks., WebMoney has become one of the leading alternative payment methods. it used by more than 40 million customers across the globe except Kenya. You can use this payment method to top up your Exness account commission free. Its minimum deposit 10$ and minimum withdrawal 1$
Add Fund in CheapPanel.com
To add fund in CheapPanel smm Panel is simple and easy. By creating account, you will find a user-friendly dashboard in the panel. 'Add Fund' option in the dashboard take you the list of the various payment methods listed there.
You can choose any one from the list that suit you best considering your locations and feasibility.
CheapPanel keep all the convenient payment gateways so that customer from anywhere can buy our smm services easily.
At the end, we hope that this article might help you to understand about the online payment methods. To make transaction from any of this, detail instruction normally written in the deposit section of every Payment System Website. Even if, anyone fails to understand, our customer support team stands right here to help you on the different options available and make a decision about which one is right for you.
CheapPanel offers a secure and convenient online payment service that is perfect for SMM Service Provider businesses.